Temps de lecture :
2
minutes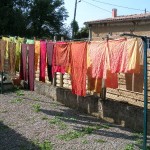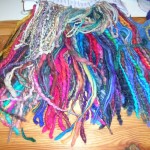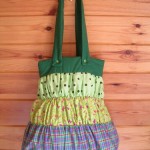 I run classes and workshops in Design, Quilt Art and Textile Art, from traditional Patchwork to contemporary textile, including dyeing and experimentation.
All these courses stimulate the creative approach of each one within the group which may mix beginners with people having experience in textile or fine arts.
The groups in the Studio are limited to 8 people in order to have a dedicated tuition. The courses are adapted to the rythm of each one.
I offer 3 options
recurring classes with heterogenous people to encourage a synergy in the group and adapted to individual rythm. You can work on your projects at home between two classes or you may prefer to relax in the studio, working on your project.
One day up five days workshops
You discover or improve a technique, free machine quilting for instance.
You practice a design technique, workshop on the colours.
You make an object such as a Brazilian bag, a jewel, a customised jacket.
Cultural discovery, the fabric or the textile is a means to know an aspect of another culture, such as the Yi embrodery of China.
City & Guilds classes in Design, Patchwork and Quilting. For information, contact Brigitte Daniel Allégro